Advisory Council
The CHRP Advisory Council provides the California HIV/AIDS Research Program with input, guidance, and recommendations about strategic directions, collaborative partnerships, and funding priorities for HIV prevention, treatment, basic biomedical, policy, and other innovative research for the State of California.
CURRENT ADVISORY COUNCIL MEMBERS
CHAIR
Amy Rock Wohl, PhD, MPH
Adjunct Associate Professor, UCLA Fielding School of Public Health
Amy Rock Wohl was a Chief Epidemiologist in the HIV and STD Programs in the Los Angeles County Department of Public Health for over 20 years. Most recently (2013-2016), she was the Chief of Research and Innovation in the Division of HIV and STD Programs and provided leadership and oversight for 35 research, field and administrative staff who conducted federal, state and locally-funded projects to prevent and control HIV and STD infections in Los Angeles County. In this role, Dr. Wohl directed the development, implementation and evaluation of novel health service delivery models to promote access and uptake of Pre-exposure prophylaxis (PrEP) and HIV care linkage, re-engagement and retention. She also oversaw the development of specialized programs to locate and engage severely marginalized HIV+ persons who were out of care. Dr. Wohl served as the Principal Investigator for over 15 federal, state and locally-funded projects that included the CHRP-funded TLC+/PrEP project, the CDC-funded Medical Monitoring Project, and a Health Resources and Services Administration (HRSA) Special Project of National Significance (SPNS) to diagnose and engage young HIV+ gay men of color.
Dr. Wohl has participated extensively in both health department strategic and community-based planning activities. Dr. Wohl's research and program interests have focused on reducing risk and improving access to needed services for disadvantaged populations which are described in her approximately 50 peer-reviewed publications. Currently, she is a consultant and works on the CDC Data to Care project to provide technical assistance to health departments on the use of HIV surveillance data to promote timely linkage and retention in HIV care.  Dr. Wohl also has adjunct appointments at the USC Keck School of Medicine Department of Preventive Medicine and the UCLA Fielding School of Public Health Department of Epidemiology. Dr. Wohl received her Master's in Public Health from the Yale School of Public Health in Epidemiology and Health Services Administration and her PhD from the UCLA Fielding School of Public Health in Epidemiology.
Annick Bórquez, MSc, PhD
HIV and Drug Use Epidemiologist and Assistant Adjunct Professor, Medicine, University of California San Diego
Dr. Bórquez's research seeks to improve the health of marginalized populations through developing, applying and integrating mathematical modeling, cost effectiveness and qualitative methods to better understand, predict and respond to intersecting epidemics of drug use disorders, overdose, HIV, HCV and other associated health harms; with a focus on social and structural determinants of health. She has led multiple studies to inform intervention and policy planning in HIV and substance use among people who inject drugs, justice involved populations, female sex workers, men who have sex with men and transgender women in a range of settings, including Mexico, Peru, West and Sub-Saharan Africa, India, Russia and the United States.

Dr. Bórquez has a background in medical microbiology from the University of Edinburgh and holds an MSc. and a PhD. in epidemiology from the department of Infectious Disease Epidemiology at Imperial College London. She has long standing collaborations with the HIV Modelling Consortium at Imperial College London, UNAIDS, the Universidad Cayetano Heredia in Peru and is currently a visiting fellow at the National Drug and Alcohol Research Center (NDARC) at the University of New South Wales, Australia.

She is the principal investigator of a National Institute on Drug Abuse (NIDA) Avenir 5 year grant to adapt emerging infectious diseases methods including internet/big data analysis and mathematical modeling, to the field of drug use to better understand, predict and respond to emerging drug use epidemics and associated harms in the United States.
David Brinkman, MBA
Chief Executive Officer and President, Desert AIDS Project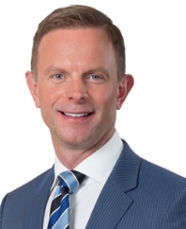 David Brinkman joined Desert AIDS Project in 2006.  Mr. Brinkman has led the organization through a period of unprecedented expansion, increasing the number of clients and volunteers, diversity and volume of services, number of staff, and size of the budget by 100%. Under his leadership, Desert AIDS Project established a dental clinic, a permanent supportive housing complex, a community center, a department of Community Health, a sexually transmitted infection (STI) clinic, and a vocational program as well as achieved Federally Qualified Health Center status. During his tenure, Desert AIDS Project was named one of the "Top 20 HIV/AIDS Charities" by About.com, for the high percentage of funding spent on programs vs. overhead, fundraising efforts (raising $100 for every $15 spent), and financial transparency. In addition, Charity Navigator, America's largest independent charity evaluator, awarded Desert AIDS Project "four-star status" for five consecutive years. This is an achievement reached by only 6% of all nonprofits they rank. Mr. Brinkman has served the not-for-project community for over 23 years.  He holds a Bachelor's degree from Lewis & Clark College and a Master of Business Administration degree, with emphasis in Ethical Business Management, from Pepperdine University. He is also a Specialist in Planned Giving certified by the American Institute for Philanthropic Studies. Mr. Brinkman is the 2011 recipient of the HIV Provider Network HERO Award, recognizing individuals who make significant contributions in the field of HIV throughout Riverside County.  Mr. Brinkman serves on the Executive Committee of the Health Assessment Resource Center (HARC) Board of Directors.  He also serves as a voice for community based organizations and the local HIV/AIDS community.   
Alison Cerezo, PhD
Assistant Professor of Counseling Psychology in the Department of Counseling, Clinical, and School Psychology, University of California Santa Barbara
Prior to joining the faculty at UCSB, Dr. Cerezo was an Associate Professor in the Department of Counseling and Affiliate Faculty with the Health Equity Institute, College of Health and Social Sciences, San Francisco State University (2013-2018). Dr. Cerezo is a behavioral health researcher and licensed psychologist in the state of California. She carries out community-centered research for diverse sexual and gender minority communities with a specific focus on mental health and substance use with Latina and Black/African American women.
Dr. Cerezo has been honored for her service and research with sexual and gender minority people of color from the National Latinx Psychological Association (2018), Division 44: Society for the Psychology of Sexual Orientation and Gender Diversity (2019), and Division 45: Society for the Psychological Study of Culture, Ethnicity and Race (2019) of the American Psychological Association. She serves on the Los Angeles County Lesbian, Bisexual and Queer Women's Health Collaborative where she helps disseminate training to health providers across Southern California to promote sexual minority women's health. She also holds a 3-year term as Member-at-Large, LGBT Slate, for Division 45 of the American Psychological Association to ensure attention to the mental health needs of sexual and gender minority people of color in the discipline of psychology. 
Adam R. Chang, JD
Executive Director, Adolescent Health Working Group
Adam is a dedicated youth advocate with a broad background that includes 14 years of nonprofit experience. His role at the Adolescent Health Working Group is to increase the linkages between the for-profit, nonprofit, and public agency sectors to support positive health outcomes for youth in detention, foster care, and experiencing homelessness. He is an experienced educator and has created youth curriculum on topics of LGBT history, gender diversity, HIV prevention and treatment, HIV stigma, civil rights, and leadership development. Adam has also taught as an adjunct professor at the City College of Alameda on courses of law and democracy.
Adam specializes in serving youth ages 0 to 25. Adam served on the board of ACLU Hawai`i and its Youth Affairs Committee in 2012. He also worked as a legal advocate for the Medical-Legal Partnership for Children (MLPC) in Hawai`i, whereby legal professionals partnered with pediatricians to provide comprehensive care to caregivers and children. He is a licensed foster parent with an adopted daughter from foster care.
Adam graduated from UC Davis with a bachelor's in African Studies and International Relations, examining gender and HIV on the African continent, modern war and conflict, and studying strategies for peace and resolution. Adam has worked directly with refugee and asylee populations (including the wave of Iraqi refugees in 2008-2009) in resettlement and employment support. Adam's international outlook and familiarity with domestic and local issues allows him to draw inspiration for community development. Adam obtained his law degree from the University of Hawai`i and joined the Hawai`i State Bar in 2014.
Adam excels as a community organizer, and has worked within faith-based communities and groups of varying political ideologies. He has organized dozens of community panels that require relationship building with partners including high school student-led groups, nonprofits, public agencies, the judiciary, colleges and universities, small businesses, and corporations.
Adam is a second generation American of immigrant parents from Asia. He contracted HIV at the age of 22 and openly engages in community dialogue around sexual health, mental health, intergenerational HIV activism, stigma, ethnicity and race, poverty, and HIV policy.
Cecilia Chung
Senior Director of Strategic Projects and Evaluation, Transgender Law Center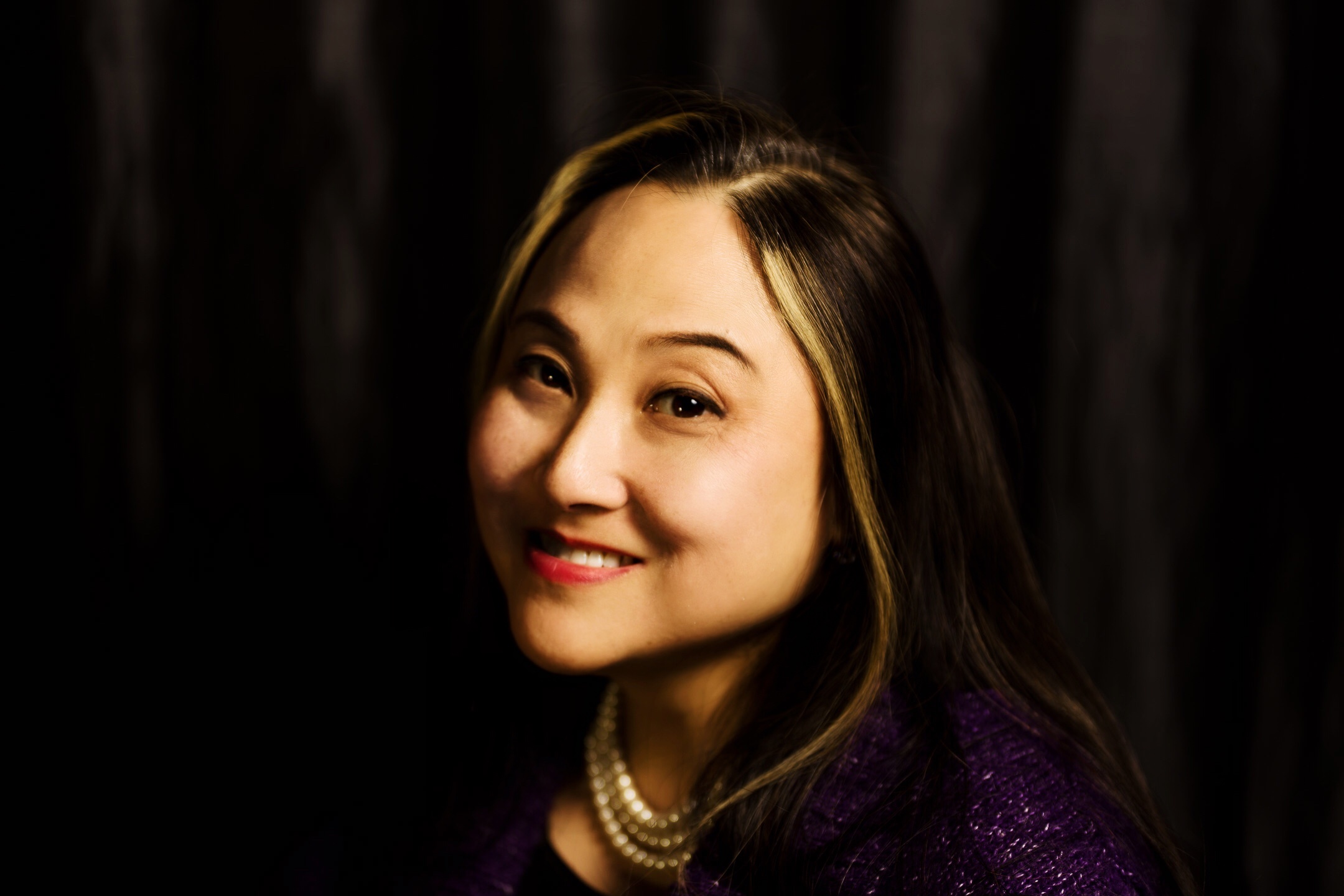 Cecilia Chung migrated from Hong Kong to San Francisco since December 1984. She has worked locally and internationally to advance equality and sexual and reproductive health and rights. Cecilia is the first transgender woman and first person living openly with HIV to Chair the San Francisco Human Rights Commission and is also the architect of the nation's most ambitious publicly funded program addressing economic justice within the transgender community. Her community service spans nearly two decades.
Cecilia currently serves on the Health Commission where she made San Francisco the first city in the U.S. to cover gender affirming surgery for the city's uninsured transgender patients. In 2015, Cecilia launched Positively Trans, a national network of transgender people living with HIV that is led by an advisory board of transgender people of color living with HIV that focus on storytelling, policy advocacy and leadership development.
Malcolm John, MD, MPH 
Director of the HIV/AIDS Program at the University of California, San Francisco
Dr. Malcolm John, an expert in infectious diseases, is director of the UCSF HIV/AIDS Program, one of the most comprehensive HIV and AIDS treatment programs in the country. In addition to his work at UCSF, John is an HIV consultant for Larkin Street Youth Services in San Francisco.
John's research addresses molecular and immunologic components of diseases associated with the human papillomavirus (HPV) in HIV-infected patients, particularly among African Americans. He also studies differences in HIV care and outcomes among African Americans.
John earned his medical degree at Harvard University and a master's degree in public health at the University of California, Berkeley. He completed a residency and fellowship in internal medicine at Massachusetts General Hospital. He completed a fellowship in infectious diseases with the UCSF Center for AIDS Prevention Studies.
John has received numerous honors, including an award from the Robert Wood Johnson Foundation's Harold Amos Medical Faculty Development Program.
Michael R. O. Martinez
Senior Deputy Insurance Commissioner and Legislative Director at the California Department of Insurance for Insurance Commissioner Ricardo Lara

Michael Martinez is Senior Deputy Insurance Commissioner and Legislative Director at the California Department of Insurance for Insurance Commissioner Ricardo Lara. He previously served California Governor Edmund G. Brown, Jr. as Deputy Legislative Affairs Secretary and Deputy Appointments Secretary. Michael is a past Deputy Insurance Commissioner and Legislative Director at the California Department of Insurance for then-Insurance Commissioner Dave Jones. He previously worked as Director of State Government Affairs of the Western Region for Gilead Sciences, Inc. and as Manager of Public Affairs and Legislative Advocate at Manatt, Phelps & Phillips, LLP, in Sacramento, representing non-profit, public sector, biotechnology, high technology, and health care clients for more than a decade, including AltaMed Health Services, the Legal Aid Association of California, the California Partnership to End Domestic Violence, the Los Angeles Gay and Lesbian Center, the Center for AIDS Research, Education, and Services, The Philanthropy Roundtable, the Orange County Board of Supervisors, Cedars-Sinai Medical Center, adidas America, ACS/Xerox, EMD Serono, Roche, and BHP Billiton. Michael formerly worked at Burson-Marsteller, a global public relations company.
He is Board Vice Chair of Sacramento's One Community Health (a federally qualified health clinic and HIV/AIDS specialty clinic), past Board President of the CARES Foundation of Sacramento, past Board Vice President of the Equality California Institute, and past member of the Stanford Alumni Association National Board of Directors. He is the recipient of the Legal Aid Association of California's Award of Merit, the Cares Community Health Leadership in Advocacy Award, and the Stanford University J.E. Wallace Sterling Award. He graduated from Stanford University with two Bachelors of Arts degrees in political science and urban studies. He was raised in Orange County, CA and Honolulu, Hawaii and now resides in Sacramento, CA with his husband.
Marisa Ramos, PhD
Office of AIDS Chief, California Department of Public Health

Dr. Marisa Ramos has 25 years of experience managing research projects, data systems, and surveillance efforts, and has authored publications and presented at local, state, national and international conferences on refugee and Latino health issues.
Prior to coming to CDPH, Dr. Ramos was an Adjunct Professor of Biology at the University of California, Davis, where she currently serves as a volunteer Professor of Public Health. Dr. Ramos completed both Masters and Doctoral programs in Biological Nutrition with an emphasis in Epidemiology from the University of California, Davis.
Jacek Skarbinski, MD
Infectious Diseases and HIV Specialist, Kaiser Permanente
Dr. Skarbinski is an Infectious Diseases and HIV specialist. His career has been focused both on providing excellent, up-to-date clinical care in a variety of settings and improving community health more broadly through work at the Centers for Disease Control and Prevention (CDC). During his primary care residency at UCSF, he fell in love with providing longitudinal care for patients, especially persons living with HIV, and subsequently completed an infectious diseases fellowship at Emory University to deepen his knowledge of HIV and infectious diseases. As a clinician, he has worked in a number of clinical settings, including practicing general internal medicine as a hospitalist, working as an HIV specialist and primary care provider at the Ponce de Leon Center, the largest free-standing HIV clinic in the country, and as an infectious diseases consultant with a large private practice group in the Atlanta area.

At the CDC, he focused on the prevention and control of various infectious diseases including HIV, malaria, tuberculosis, influenza, and Ebola. As a public health researcher he studied ways to improve diagnosis, treatment, prevention and care delivery in novel ways, including evaluating new diagnostic tests for malaria in Kenya, conducting clinical trials of new antimalarial drugs in Malawi, monitoring the quality of HIV care in the United States, and developing new strategies for tuberculosis control in India. Over 10 years with the CDC, he was fortunate enough to have worked in Malawi, Tanzania, Kenya, and Ghana, and lived in New Delhi, India; all of which has given him a broader appreciation for the complexity and diversity of this world.
Michael Weiss
Program Coordinator, Humboldt County Department of Health and Human Services Public Health's North Coast AIDS Project
Michael Weiss' work with the North Coast AIDS Project for the past 16 years has focused on HIV Prevention and Stigma Discrimination Reduction in vulnerable and underserved populations including case management, mobile outreach, needle exchange, overdose prevention, HIV and hepatitis C testing, and PrEP education. Michael has done policy and advocacy work state-wide and nationally.  Michael participated on the planning committee for the 2007 LGBTI International Health Summit held in Philadelphia, a California state-wide workgroup on Transgender Health Policy in San Francisco and the California LGBTQ Reducing Disparities Project.  
His interests include addressing stigma related to HIV, access to PrEP, and LGBTQ issues through the lens of a rural perspective. He has been working in the HIV prevention field since 2000 as an HIV Nutrition specialist, HIV "buddy", HIV activist and community coordinator, HIV Case Manager/Outreach Worker, and HIV Program Manager. In Humboldt County Michael implemented the first PrEP Navigation program, launched the Humboldt County Sexual Health Task Force, coordinated the Humboldt County AIDS Food Project, and worked with community partners to establish and support the local LGBTQ Pride Organization, and Transgender medical clinic. 
"I have been living with HIV for 23 years. I have lived and worked in both the urban and rural environments.  Ever since I relocated from the Los Angeles to rural Humboldt County, I have learned a great deal about the challenges that rural communities face both programmatically and culturally with regards to dealing with HIV.  I think it is very important to have a rural voice at the table."
Michael currently is in his second term as an At-Large Member of the California Planning Group for the CDPH Office of AIDS and is the Chair of the HIV and Aging subcommittee. 
Joel Wertheim, PhD
Assistant Professor of Medicine, University of California San Diego
Joel Wertheim is an Assistant Professor of Medicine in Division of Infectious Diseases and Global Public Health at the University of California San Diego (UC San Diego). He received his PhD in Ecology and Evolutionary Biology, though his work has gradually shifted from basic science on the molecular evolution and phylogenetics of RNA viruses towards viral molecular epidemiology.
To this end, Dr. Wertheim has been awarded multiple NIH grant to study how HIV molecular analysis can be used to improve public health surveillance and prevention. Dr. Wertheim also serves as a research consultant for the HIV Incidence and Case Surveillance Branch (HICSB) at the Centers for Disease Control and Prevention (CDC).
Dr. Wertheim is a co-developer of HIV-TRACE, a web application to permit rapid construction of HIV molecular transmission networks. This tool has since been adopted by the CDC, as Secure HIV-TRACE, to facilitate HIV molecular surveillance by public health departments across the United States.